It was a busy and ELEVATED fall season this year. I suspect partly because people were coming out of sequestration eagerly, and joyfully, seeking things to expand their lives. Expansion of minds and lives is, I suppose, the prime hoped-for result of my practice (if that doesn't sound too grandiose). Hurray for social gatherings! Zooming it in just doesn't cut it for me.
November opened with a solo trumpet + electronics set at the Luggage Store Gallery in downtown San Francisco, one of the longest-running new music series anywhere (over twenty years). A few days later my trio with Jacob Felix Heule (Sult, Voicehandler, Ettrick) and Chris Cooper (BSC, Caroliner Rainbow) opened for Zoh Amba and Wobbly in their duo at Tom's Place in Berkeley.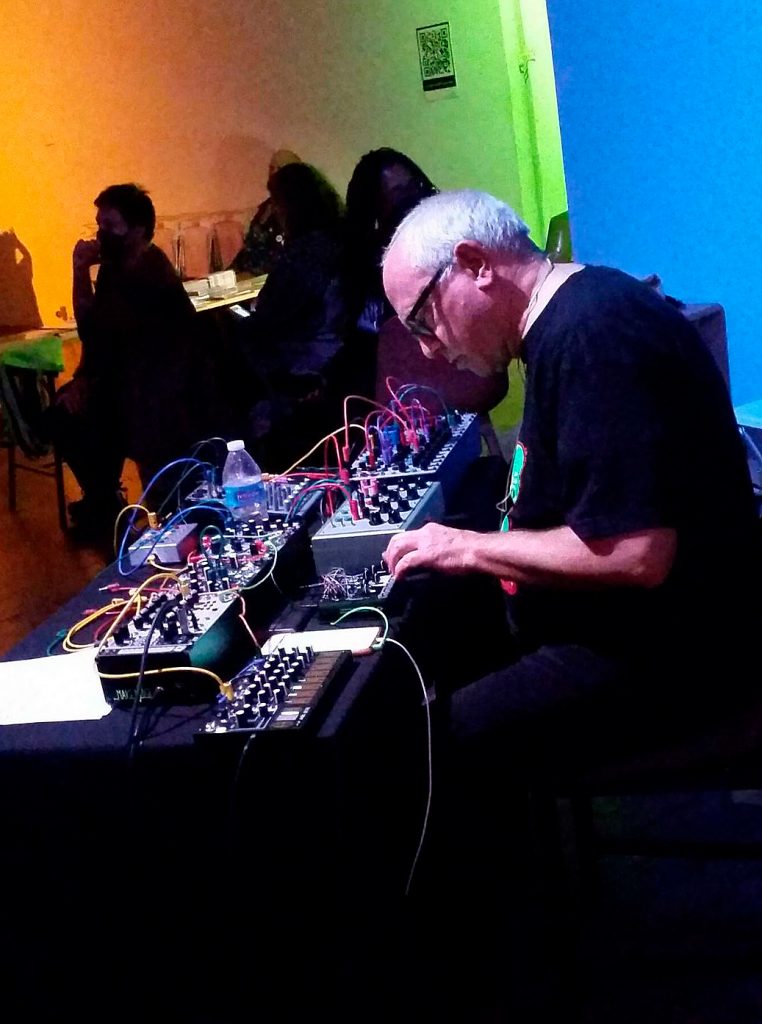 This followed fast on the heels of a sold-out presentation at The Lab, a venerable Bay Area hotbed of experimentation in the arts. As part of the 2022 San Francisco Electronic Music Festival, I appeared with Gino Robair and the Rova Saxophone Quartet as the Rova Electric Six. This collaboration grew out of Rova's ELECTRIC ASCENSION of January 2017 at SFJazz and flourished into its own at the 2019 Garden of Memory celebration in Oakland, where we alternated sets for four hours straight, eventually our segues turning into full-length sets of their own, in sonic celebration of the Summer Solstice.
In September Euphotic (with Bryan Day and Cheryl Leonard) released CONJUGATE REGIONS on the Finnish label Ikuisuus. "The metallic sounds of Day's wooden boxes with strings, played with sticks, bows, and fingers, set against the shaking and moving of natural objects by Leonard, make a very natural electro-acoustic sound. When Djll connects more with his electronics … such as in 'Terella', it all becomes very interesting…" Franz deWaard, Vital Weekly
I took a Western States road trip over the summer, with glorious activity in Portland, Denver and Santa Fe. Bassist Branden Abushanab and I played a duo in Denver that yielded a deep performance, considering it was a first-time encounter.
I'll leave you with this short video recorded from my late mother's house alongside the Columbia River in Washington state. I usually spend the holidays here, as it is something of a refuge. It was a morning when the temperature was barely above zero (-17° Centigrade) and I was in the middle of streaming a Solstice Drone audio piece from Ed Herrmann of KOPN radio to which many artists contributed, including myself. So that became the soundtrack for this haunting clip.