I didn't take this to Europe…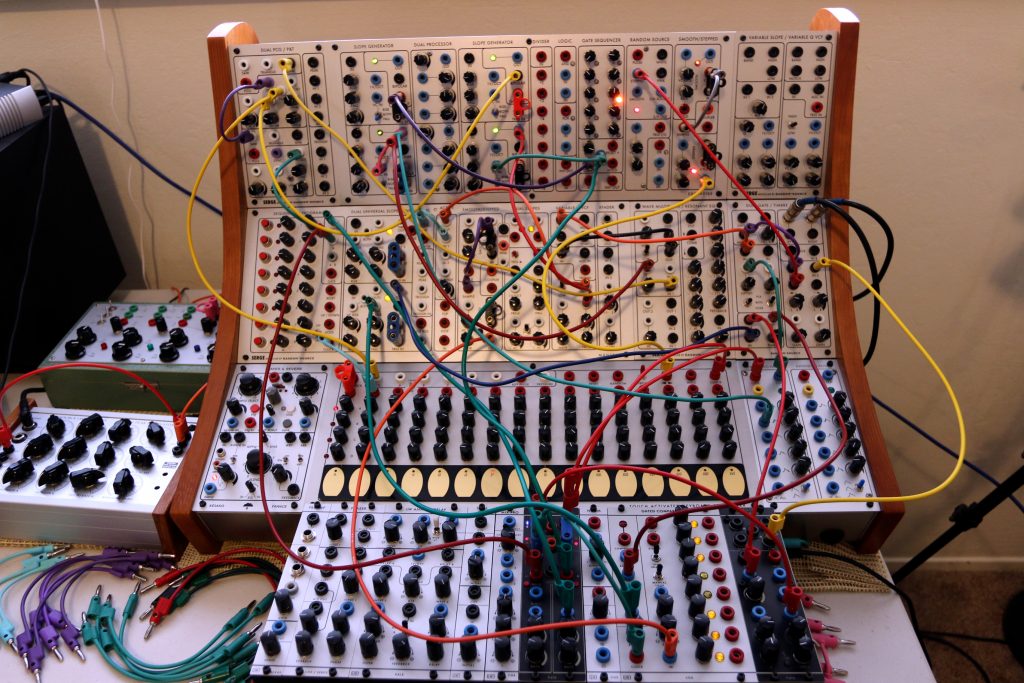 Didn't take all this Eurorack or Bugbrand stuff, either: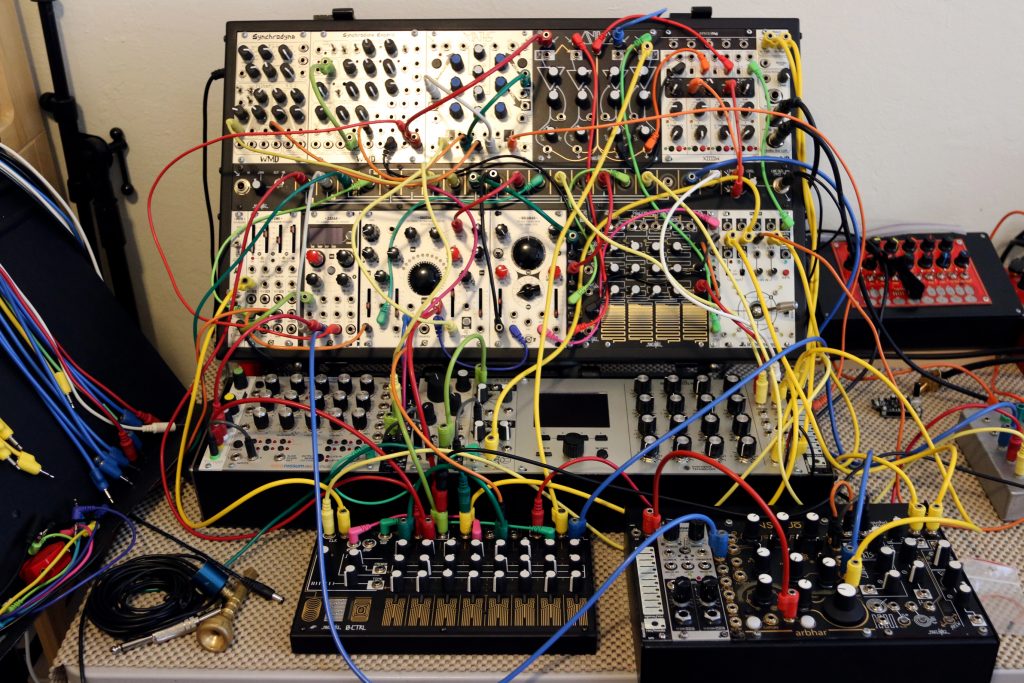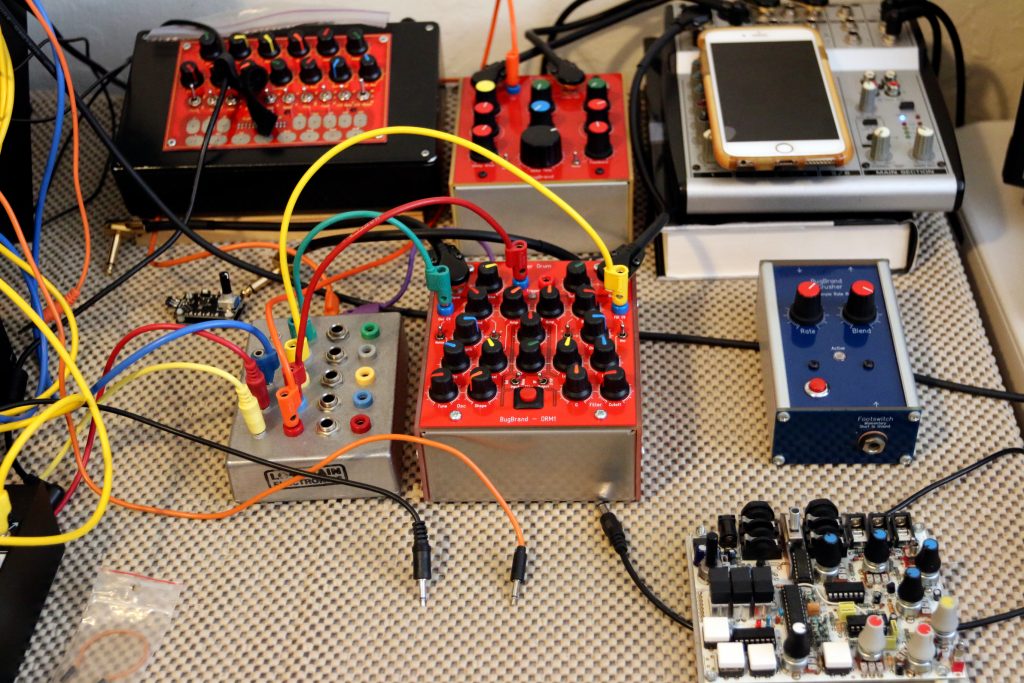 And I left the VCS3 with my friend Clarke for safekeeping.
Here's the rig I toured Europe with. Vienna, Czech Republic (and Slovakia), Germany, Sweden, Norway: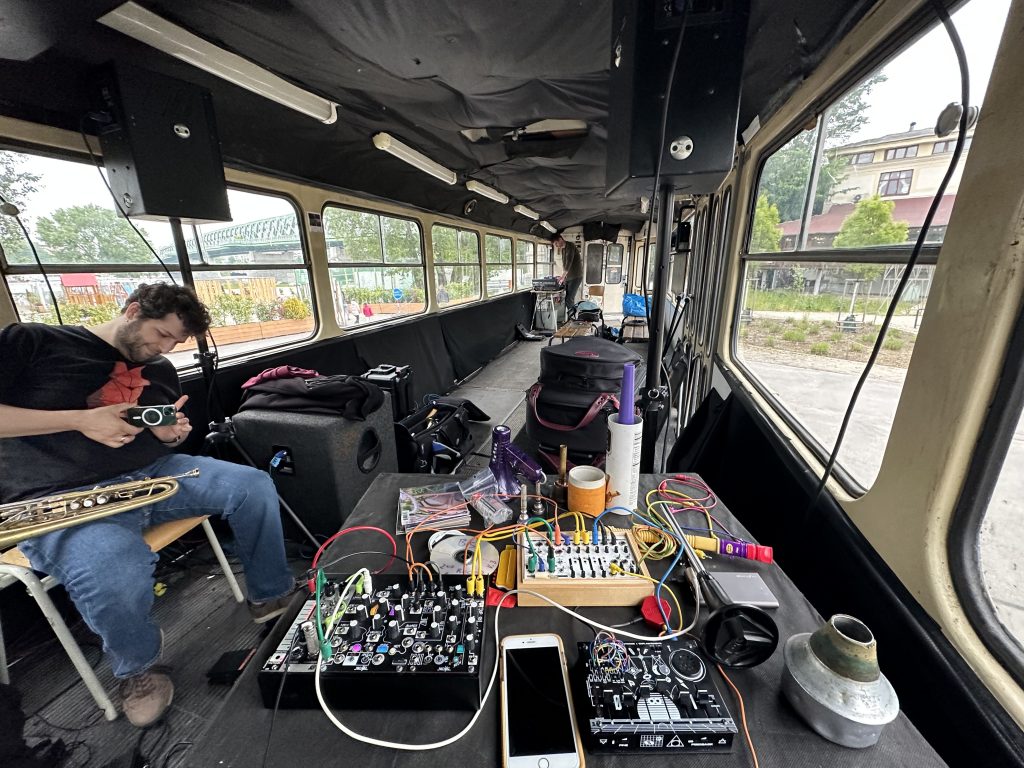 Behind me, Petr Vrba(r) and Axel Dörner(l) were setting up.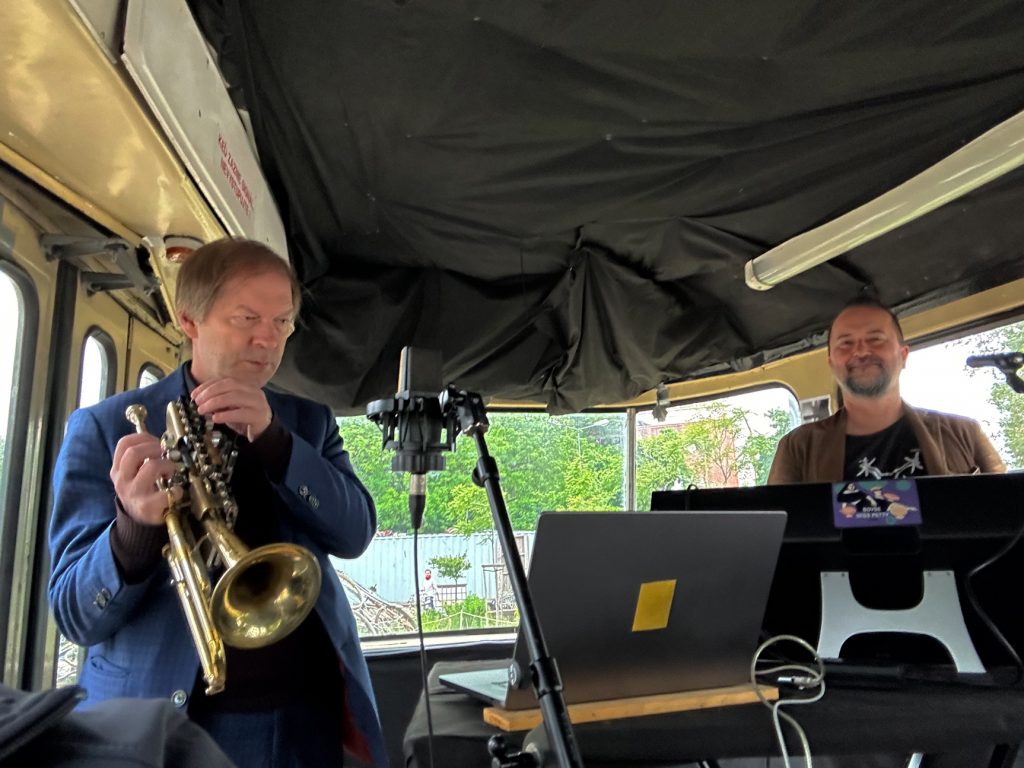 Here's a shot of the quartet doing its thing in Prague. L-R Axel, me, Tassos, Petr (who also organized the whole 5-city tour):