Above: Serge, Bugbrand, Koma, Bastl and Arturia gear, and a large spring reverb tank.
1980-84: built a 4-panel Serge Modular Music System from kits. Used primarily for live performance until 1998. Can be heard mainly as a sequencer-controller for live-sampling on MUTOOTATOR, Electro-Ecstatic, and more of a noisemaker on From Outhouse to Icehouse.
2012-2014: began using circuit-bent gear in live performance. Took a 2-day hardware hacking workshop with Nic Collins in San Francisco. Performed at The Stone in NYC using bent SK-1 in September 2012, solo and with Tim Perkis and Andrew Drury. Spring 2013: began composing/compiling hackMIDI, an album of short pieces where a Yamaha digital piano is controlled by a bent Yamaha Keytar via seriously messed up MIDI signals.
2014-present: Dove into Eurorack modular synthesizer world. My main rack is shown here on Modular Grid and here in performance at my last show of 2015 at LCM in Oakland: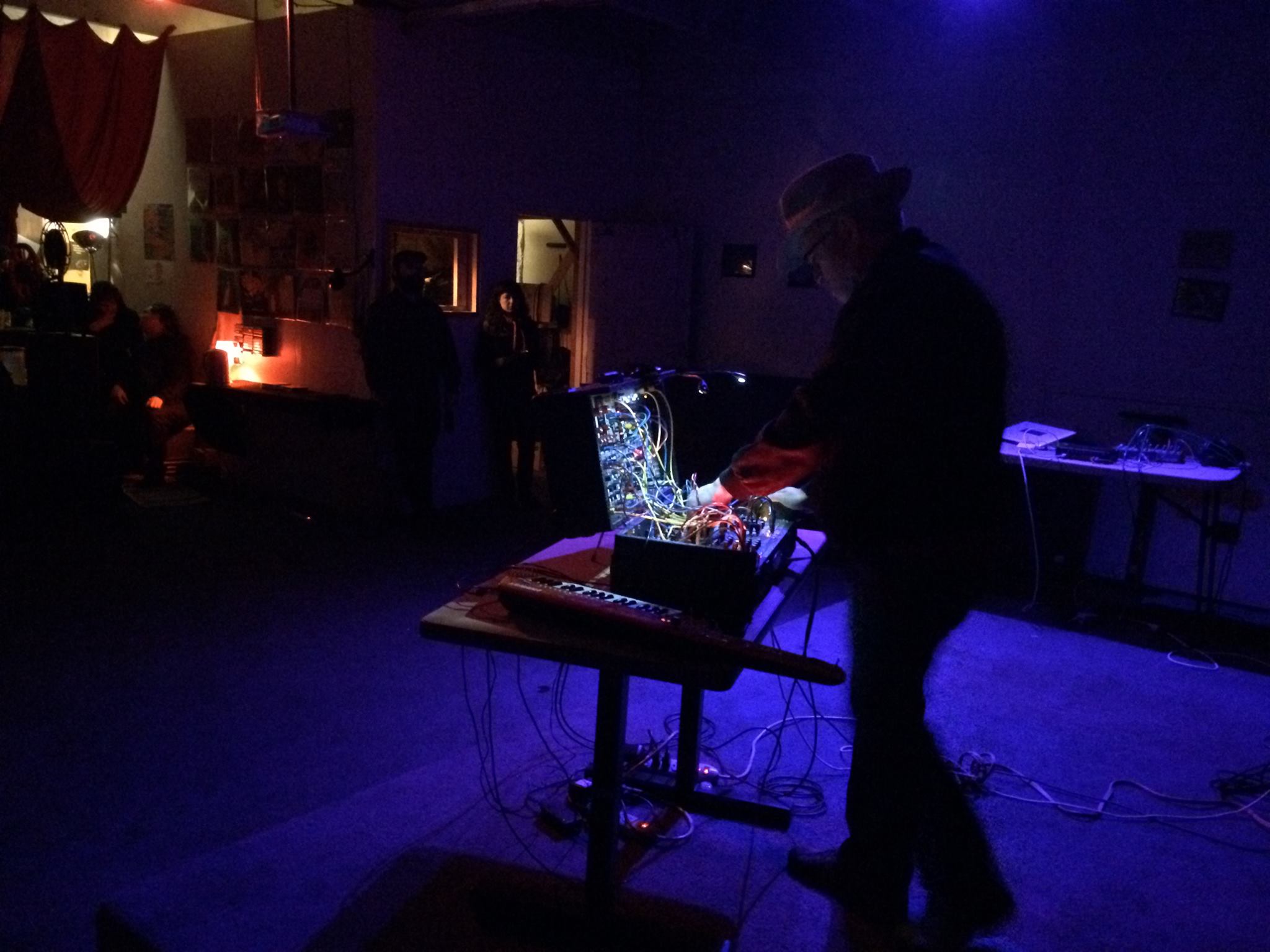 Earlier incarnations of this rig: